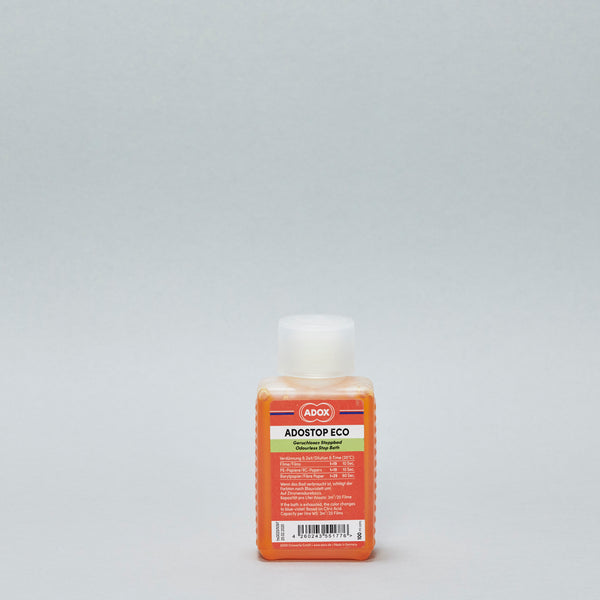 ADOX Adostop Eco Stop Bath
Stop Bath using Cetric acid, changes colour when used up. 
Tiny 100ml bottle but can process upto 40 rolls 35mm.
The new ADOSTOP ECO has been formulated with a strict focus on avoiding dangerous substances.
The following changes have been applied:
100% citric acid as an active ingredient (no acetic acid part)
Dismissal of the Biozide
Water soluble indicator without solvent
Advantages of the new recipe:
Almost completely odourless when mixed
Biodegradable / Non toxic
No falling out of the indicator
The dilution remains at 1+19. Capacity: > 3 sqm/Liter of working solution
Shelve life: 24 months for the concenrate after the production date.
Working solution: Slighly less than the old version with biozide. Recomended: 1-2 weeks.