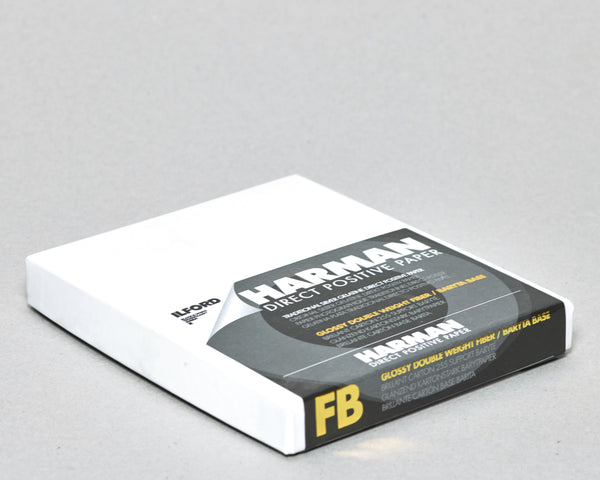 Harman Direct Positive Paper - 5x4 Sheets - 25 Sheets
Perfect for Pinholes and Large Format cameras alike.
Perfect companion for the Obscura pinhole.
10% discount if bought together with the Obscura Pinhole use code pinhole
From experimantation I use iso 1.5 with this.
Heres the offical Blurb-
Fibre based, traditional silver gelatin black & white photo paper. Produces direct positive prints without a film negative making it perfect for pinhole photography or photograms.
Positive paper – no need for a negative
Coated on 255gsm fibre base
Fixed grade, high contrast paper
Glossy surface
Slow ISO speed (around ISO 1-3)