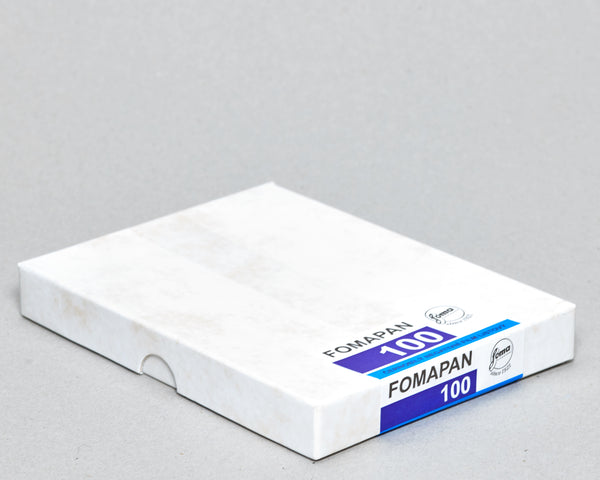 Foma Fomapan 100 - 5x4 Sheet Film - 50 Sheets
Shooting Large format is a bit of a dark art, the more you shoot the better you get.  The only issue with this is the cost of film, apart from Foma film.  Its amazing value for money which will allow you to practice more and worry less about the cost of the film.
FOMAPAN 100 Classic is a black-and-white negative film designed for taking photographic pictures. The film meets high requirements for fine-granularity, very high resolution, excellent contour sharpness and a wide range of halftones. 
The nominal speed of ISO100/21 C combined with wide exposure latitude gives very good results even with overexposures up to 1 EV (corresponding to ISO50/18 C) or underexposures up to 2 EV (corresponding to ISO 400/27 C) (exposure value),both without any change in processing. Rich and wide scale of halftones, even in highlighted areas, makes this film especially suitable for portrait photography and similar applications.